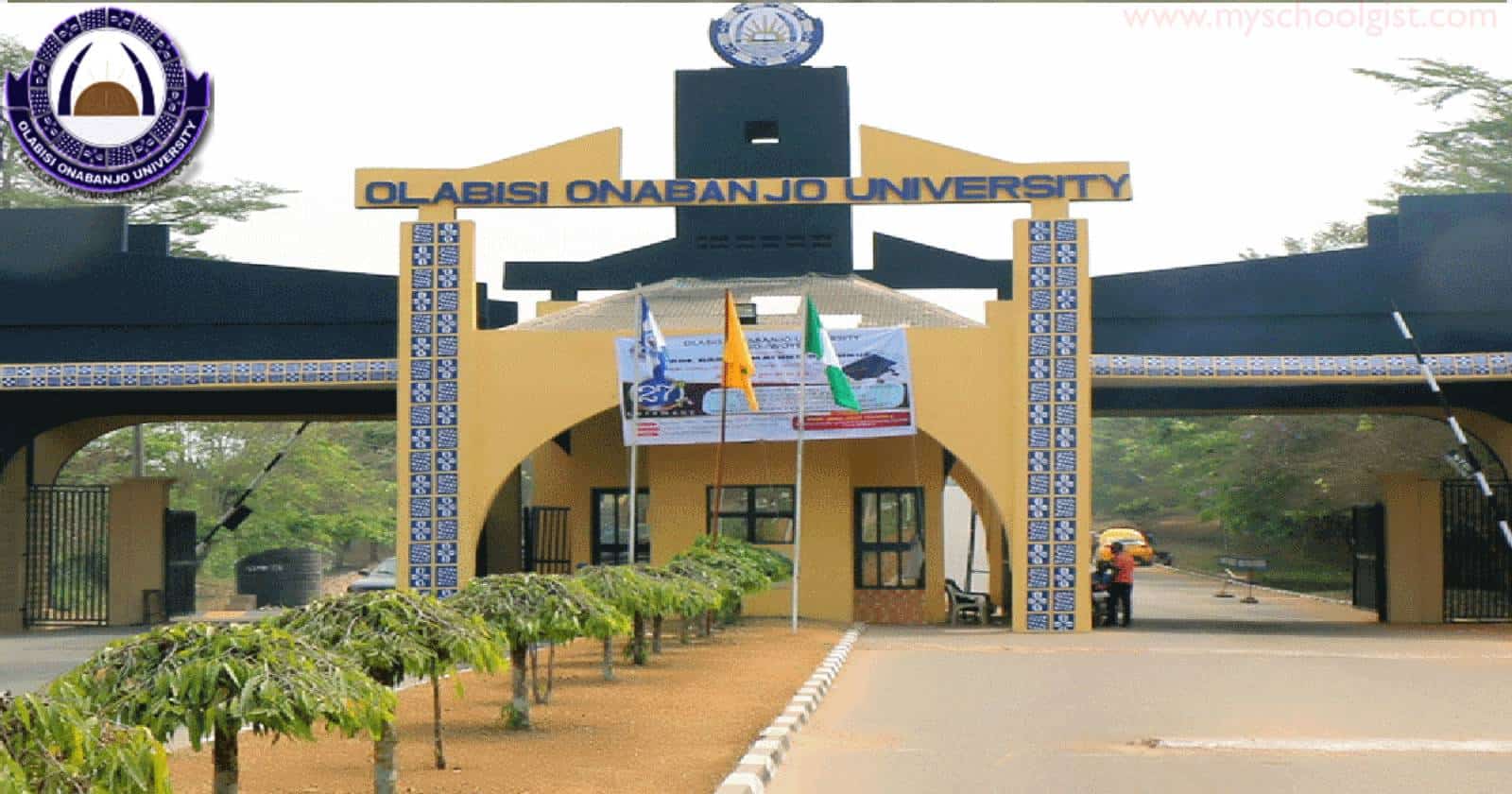 Olabisi Onabanjo University, Ago Iwoye is a state (owned and operated) university in Ago Iwoye, Ogun State, Nigeria. The university was founded July 7, 1982 as Ogun State University (OSU) and was renamed Olabisi Onabanjo University on May 29, 2001 in honour of Chief (Dr.) Olabisi Onabanjo, whose efforts as the then civilian governor of Ogun State gave birth to the university.
SEE ALSO: Cut-off Marks for Other Universities, Polytechnics and Colleges.
OOU Cut Off Mark
The management of the Olabisi Onabanjo University, Ago-Iwoye, Ogun State has released the cut-off mark for the 2022/2023 academic session admission exercise.
The cut-off mark for all the under-listed degree courses at Olabisi Onabanjo University (OOU) is 160. Only candidates who scored at least 160 are eligible to apply for the degree courses listed below:
ACCOUNTING
AGRIC-EXTENSION AND RURAL SOCIOLOGY
AGRICULTURAL ECONOMICS & FARM MANAGEMENT
AGRICULTURAL ENGINEERING
AGRICULTURE
ANATOMY
APPLIED ZOOLOGY
BANKING AND FINANCE
BIOCHEMISTRY
BUSINESS ADMINISTRATION
BUSINESS ADMINISTRATION
BUSINESS EDUCATION
CHEMICAL SCIENCES
CHEMISTRY
CHRISTIAN RELIGIOUS STUDIES
CIVIL ENGINEERING
CIVIL LAW
COMPUTER ENGINEERING:
COMPUTER SCIENCE
CROP PRODUCTION
ECONOMICS
EDUCATION ACCOUNTING
EDUCATION AND BIOLOGY
EDUCATION AND CHEMISTRY:
EDUCATION AND COMPUTER SCIENCE
EDUCATION AND ECONOMICS
EDUCATION AND ENGLISH LANGUAGE
EDUCATION AND FRENCH:
EDUCATION AND GEOGRAPHY
EDUCATION AND INTEGRATED SCIENCE:
EDUCATION AND MATHEMATICS
EDUCATION AND PHYSICS
EDUCATION AND POLITICAL SCIENCE
EDUCATION AND SOCIAL STUDIES
EDUCATION AND YORUBA
ELECTRICAL/ELECTRONICS ENGINEERING
ENGLISH LANGUAGE
FINE AND APPLIED ARTS:
FISHERIES
FORESTRY AND WILDLIFE:
FORESTRY, WILDLIFE AND FISHERIES
FRENCH
GEOGRAPHY AND REGIONAL PLANNING
GEOLOGY
GUIDANCE AND COUNSELLING
HEALTH EDUCATION
HISTORY AND DIPLOMATIC STUDIES
HOME AND HOTEL MANAGEMENT
HOME ECONOMICS
INDUSTRIAL AND LABOUR RELATIONS
INDUSTRIAL CHEMISTRY
ISLAMIC STUDIES
LINGUISTICS
MASS COMMUNICATION
MATHEMATICS
MECHANICAL ENGINEERING
MEDICINE AND SURGERY
MICROBIOLOGY
MUSIC
NURSERY AND PRIMARY EDUCATION
NURSING/NURSING SCIENCE
PERFORMING ARTS
PHARMACOLOGY
PHARMACY
PHILOSOPHY
PHYSICS
PHYSIOLOGY
PLANT SCIENCE
POLITICAL SCIENCE
PSYCHOLOGY
PUBLIC ADMINISTRATION
SECRETARIAL ADMINISTRATION
SOCIOLOGY
SPORT SCIENCE
STATISTICS
TEACHER EDUCATION SCIENCE:
TRANSPORT PLANNING AND MANAGEMENT
URBAN AND REGIONAL PLANNING:
YORUBA
Recommended:
MSG Team.
TAGGED: www.oouagoiwoye.edu.ng | Olabisi Onabanjo University : OOU